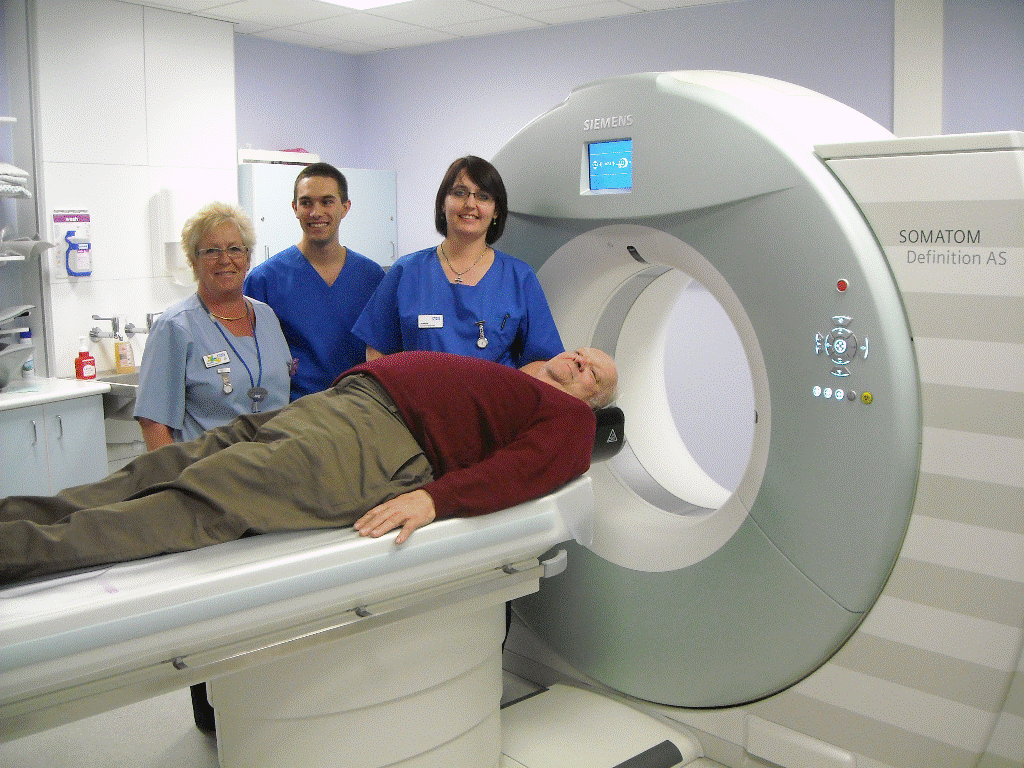 A CT scanner team consists of two radiographers, a radiologist and a radiography assistant.
Okay, so I was looking into my options if the unexpected happened e.g. if I :
a) didn't pass my Access course this year
or
b) didn't manage to get a place onto a university course. And I was looking around, and I discovered support roles in radiography! (Even if I don't get a place for 2013, I will still apply again for 2014!)
Radiography assistants and imaging support workers are people who assist qualified diagnostic/therapeutic radiographers. These assistants have certain responsibilities depending on the nature of their team's work.
They generally aid patients as part of their job role, but their other duties include:
processing film images

preparation and assistance in general/specialised procedures

keeping the working environment hygienic and clean

preparing treatments

manual handling of patients

basic equipment maintenance

recognising and reporting faulty equipment
To work as a radiography assistant/imaging support worker, there are no formal entry requirements, but 4 or more GCSEs, or their equivalent may be required for more advanced work. There is an NVQ available, but it is not a route towards qualifying as a radiographer. It is also possible to get into this role via a level 3 apprenticeship.
These workers are usually train while on the job, but there are short courses available. The Society of Radiographers (SoR) has developed accreditations for assistant practitioners working in these settings. It is to ensure the qualifications and training is recognised by the NHS. It is also possible to work while studying part-time towards a professional radiography degree.
So, again, there's always a way to learn about the job even if the scary things happens!